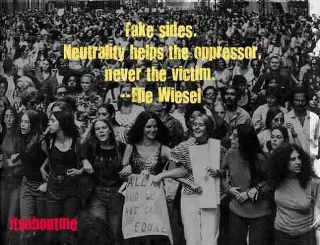 Write to the Office of the Inspector General of the Federal Elections Commission at
The following letter to the Federal Elections Commission of the United States marks my 4th actual attempt to receive relief and protection from the Federal Government in order to operate an election campaign for the Presidency of the United States in 2012. My requests for assistance and relief have remained unanswered.

I first stated my intent to run in 2012 in 2008. Research has allowed me to determine that such suppression activities against me have been occurring since I first filed to run for the presidency in 2003, after having announced I would run in fall 2002 just after the elections.

I have posted this letter to the Office of the Inspector General of the federal Elections Commission in response to taunting by the FBI to do so, who claim that posting this will be a trap they'll catch me in. I took them up on their taunt to prove to them that any leader who would back down to suppression is no leader.

Further, if you believe this report is unusual in the U.S. contact Stew Webb on the web for a similar story in 2004, where he was jailed for three months before the 2004 Presidential Election to silence him, a presidential candidate then himself.

I have included online this picture and quote from Elie Weisel for 2 reasons: it's true, and because the FBI with the assistance of Time-Warner and CNN went to great lengths to prove to me their suppression, torture and harassment of me is because I am of Jewish descent. Their psyops of me on this basis is provable by the content and context of their actions against me, despite the fact that prior to their psyops, I never claimed it was true, wondered about some facts of my life that indicated it might be true, but never considered it a factor because I live in the United States, and believed that such prejudice didn't exist on the level I have experienced it. Am I of Jewish descent? The fact is, given what's occurred, I don't actually know. After reviewing this document, see also "
A Letter to Wolf Blitzer" for an example of what I've been subjected to.
From: Chuck Rehn [xxxxxxx@xxxxxxxxx]
Sent: Friday, April 27, 2012 4:26 PM
To: oig@fec.gov; support@govdelivery.com
Subject: Final Request for Assistance

4/27/2012

I have still not received a response from your office so I will assume I must and will file federal criminal charges against those involved and your office.

Charles Rehn

4/26/2012

This submission marks my second request for assistance. Please respond by email to verify receipt. Without this verification, I will the FEC is not concerned about correcting the efforts of the U.S. Government to suppress candidates who do not support their and the Council on Foreign Relations agenda.

Charles Rehn

4/24/2012

I am writing this as my second notice to you f\of federal elections violations against me, as well as preventing me from running fro president as I announced in 2008 that I would.

In 2003, I filed to run as a candidate of the Democratic Party. It was not until 2009 or later that I was informed that my civil and human rights were being suppressed as a victim and target of the weed and seed program because of political activities, being the founder of a 501c3 called the

Global Democratic Citizens Union, (also at

www.gdcu.org) and in a relationship and household with Lynn McMullen, among other things, former Executive Director of Results in Washington DC, Exec Director of the Global Renaissance Alliance, the Department of Peace later renamed The Peace Alliance at

www.thepeacealliance.org

I was recently informed that the FBI and Weed and Seed had accomplished their goal again, preventing me from running for President of the United States, this time as an independent candidate, and was actually taunted to write this complaint today as more proof that the FBI, directing the activities of the Weed and Seed in Washington State, with the cooperation of police and Sheriffs and the State Attorney General, could "get away with it".

Further, I have been prevented from moving to California, my home state, where I had intended to begin and conduct my campaign for over two years. Governor Jerry Brown has been informed of my situation.

2 weeks ago, I had given up on being able to move to California, and had decided to file with the FEC formally as to my candidacy, and instead, a virus was placed on my computer to destroy evidence and prevent me from filing.

Further, I informed the Secret Service and the FBI of my situation in 2004. I told the FBI I believed my life was in danger, and their response was to refer me to the Secret Service, and the FBI told me "I'm not going to bring you in" while I requested assistance. I have evidence now that the FBI is actively engaged in my suppression, and they went way out of their way to inform me I was being tortured to death because I am of Jewish descent, the fact of my descent not even being an issue or known to me until a couple of years ago. Lynn McMullen has been harmed more than me, physically and professionally.

Further, I have a letter from the State Attorney General's Office referring me to the same local authorities who have endangered, intimidated and taunted me to support the activities of the Weed and Seed and FBI, in response to my report to them that my life was in danger.

A few minutes ago, I was told I was being set u-p for the fall of my life by taunting me to write this.

Since I received no response from the FEC regarding my situation when I wrote to you a few months ago, le tit be known that I have informed the Hague, and have information to believe they have received and taken my reports seriously regarding my complaints to them of the following:

Ongoing attempted assassinations of a presidential candidate since 2002

Racist oppression

Freedom of Religion

Freedom of the Press (being a journalist as well)

Co-operation of state and local authorities in Federal Oppression

Since I have reported crimes against me since 2002, 5 separate reports to the FBI, 2 reports of crimes to the CIA for appropriate reasons, letters to representatives and law enforcement officials as well as to the FEC, I have to assume that such political oppression is the policy of this government, and for that reason, I expect no assistance, would interact with law enforcement at all levels as a threat to evidence and my life (given constant threats of unlawful arrest and detention to secure and destroy evidence by locals and the FBI, who say they will use this as an excuse to place me in protective custody to control prosecutions and evidence, as well as ensure my silence during this election. I have every reason to believe that this is true.)

Further, I was taunted and it was proven to me that law enforcement will not assist me, and was told I would have to file my complaints at the Hague. As I said, a preliminary report has been received by them and apparently distributed to other nations, and I will – whenever possible, despite the continued efforts to suppress me 0- make a full report to them of these and many other crimes that have denied me my civil rights, and will accurately characterize the government of the United States.

Sincerely,


Charles Rehn

Candidate for the U.S. Presidency, 2004, 2008, 2012

XXXXXXXX
Shelton, Wa. 98584

(360) XXX-XXXX



Please be advised all communications are monitored by the FBI and other authorities, including the Department of Defense, also involved in my suppression.